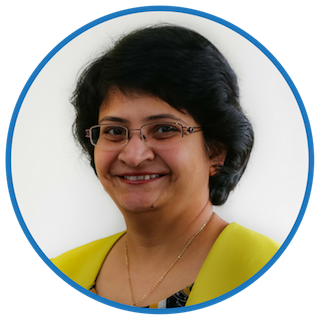 Program Director and Educational Therapist
About Sherry
Sherry Costa is the Founder and Director of Ultimate Transformations. Her journey in the field of education started as a school teacher 20 years ago. She has experience working with children of all ages (Montessori Pre-school, Primary and High School).

As an assessor for specific learning disorders, Sherry has realised how so many students with learning difficulties have gone unnoticed, and thus, the child's self-confidence and desire to learn is lost, making learning an unpleasant experience. Because of her passion for helping these children, she is constantly updating her knowledge of what neuroscience is revealing about how the brain learns. She adapts and melds a range of brain-based strategies to improve learning skills. She takes pleasure in sharing her knowledge with others.

My journey in the field of education started as a school teacher 20 years ago.
I am passionate about helping kids to discover their true potential and teaching them strategies for success by using their individual strengths to overcome their limitations.


Sherry's Educational Background
Post Graduate Certificate in Psychology (University of Waikato)
- Developmental Psychopathology
- Psychological Assessment
- Applied Behaviour Analysis
- Psychological Assessment and Testing
- Abnormal Psychology
Post Graduate Certificate in Specific Learning Disabilities (SPELD NZ)
NZCER Level C tester and assessor for SPELD

Certified Resilience Practitioner (Driven Resilience Program and PR6 Scale)
NLP Master Practitioner and Life coach (NZANLP)
Post Graduate Diploma of Teaching- Goa University
Bachelor of Arts (Economics) - Goa University


Favourite Quote
"Our background and circumstances may have influenced who we are, but we are responsible for who we become."
-Barbara GeraciBack...